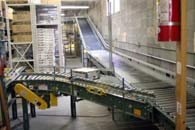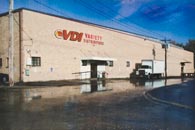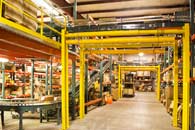 ;
SERVING CUSTOMERS NATIONWIDE SINCE 1946
Variety Distributors Incorporated is a member-owned cooperative distributor, founded in 1946 in St. Louis, Missouri, by a group of store owners looking for an easier way to receive their merchandise.  Variety Distributors Incorporated moved to its present location in Harlan, Iowa, 60 miles east of Omaha, Nebraska in 1956.
MEMBERSHIP BENEFITS INCLUDE:
Ability to purchase Seasonal merchandise with extended seasonal dating, low prices, and case pack discounts.
Items not normally stocked in warehouse or items we want to test market are featured in monthly Return Sheet catalogs.
A monthly, full-color Circular program, created in-house by our graphic department.
A weekly fax program selling New & Seasonal items, Special Buys & Hot Deals.
Drop Ship programs with 3,000+ vendors. Merchandise is shipped directly from vendors and invoiced through Variety Distributors Incorporated.
A complete Store Development Department, utilizing Plan-O-Grams, Blueprints, & Shelf Tags to create a store from the ground up, or enhance a present store.
A seasonal fabric and floral catalog is offered in the Spring and Fall with low prices and extended dating.